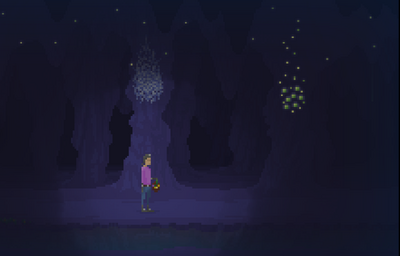 The strange caverns is a biome which can first explored by passing the sealed door in the
Caverns Gateway
. The player can drink but not fish in the water here. Doing just about anything in this biome will require a light source, since everywhere except just by the entrance is dark.
The climate in the caverns is unaffect by seasons.
Time Used
Edit
Exploring the strange caverns takes half of a day.