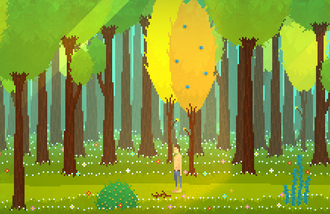 The fanciful forest is a biome which can be visited from the start of the game. This forest contains humble wood.
Rarely deers can be seen in this biome.
The fanciful forest have a standard climate. There will be no effect on the player.
Time Used
Edit
Exploring the Fanciful Forest takes half of a day.