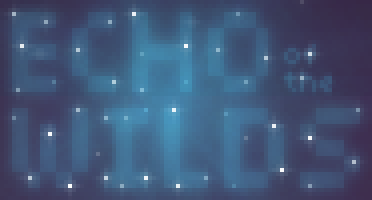 Welcome to the Echo of the Wilds Wiki
Edit
Welcome to the "Echo of the Wilds" wiki. Let us try to collect as much information, lore, and strategy as we can. Find this beautiful game at http://caiysware.com/echo-of-the-wilds
The latest version of the game is v8 on Steam (as of September 16, 2017).
Where to start
Edit
Main pages (Items, Tools, Domains, Game Concepts) can be found in the "Wiki Content" tab above and lead to most of the important content on this wiki.
If you would like to contribute, please pay the forum a visit. There, you can get and share information about plans, ideas, and how to do stuff.
Edit
Ad blocker interference detected!
Wikia is a free-to-use site that makes money from advertising. We have a modified experience for viewers using ad blockers

Wikia is not accessible if you've made further modifications. Remove the custom ad blocker rule(s) and the page will load as expected.