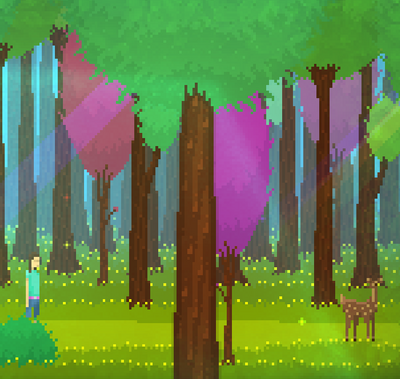 Deer can be seen in the Fanciful Forest.
Hunting a deer requires a Javelin. A deer carcass can be disemboweled with a Flint Stone. This yields 2 x Raw Venison, 1 x Animal Innards, 2x Bone Meal, 1x Bloodied Heart, and 1 x Deer Pelt. 
Deer do not spawn in Winter.