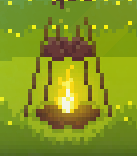 Although most raw foods in the game can be consumed while raw - cooking them will increase both their expiration date and the stamina gained when eaten.
There is no chance of burning food while cooking.
In order to cook your raw foods you will need to upgrade your camp with a griddle and you need to have a bonfire going.
The bigger the bonfire the faster the food will be done cooking. 
Cooked Meals
Edit
The foodstuff which can be cooked is listed here: * This is not a complete list